It's no secret US is home to dozens of well-known music festivals, and hundreds of others within niche genres. There's truly something for everyone. Length? Take your pick between four-day festivals, three-day festivals, or single-day passes. Genre? You have the option between a wide array of pop musicians, or something more focused on a genre like folk, rock, or electronic music. Geography? Trek as far out west as California or as far East as New York city, and everywhere in between. Size? Go as big as 250,000 attendees or as small as 10,000. In hopes of making the summer 2019 festival season more manageable, we've compiled a list of 9 festivals ranging from April through August around the country. We break down the lineups, location, price, and more to help you decide which festival to give a try this summer.
Hangout Fest – May 17-19, 2019
Another festival brought to you by Goldenvoice, Hangout Fest is one of the company's more niche offerings. For those not interested in roughing it at a campsite in Alabama for four days (more on Bonnaroo later), locals can turn to Hangout Fest for a more leisurely festival experience. True to its name, Hangout Fest give off a far more laid back vibe than its peers. After all, it's located on a beachfront of the Gulf Shores in Alabama. Far from laid back, however, is its lineup. Bringing some of the craziest personalities and most upbeat music in the scene, Hangout Fest is sure to be a weekend of beachfront partying. Atop the bill lie Cardi B, Travis Scott, Khalid, Vampire Weekend, Kygo, and The Lumineers. Further down the lineup is where Hangout Fest really differentiates itself from its peers. The festival is focused on the big players–the headliners make that clear–yet the other artists on the bill are some of the most promising talent in electronic-pop music. A few highlights include Mura Masa, who had a huge 2017 working with the likes of A$AP Rocky and Charli XCX, Two Friends, known perhaps most prominently for their "Big Bootie" mixes, Quinn XCII, an sensation occupying a niche of rap and singer-songwriter music, and A R I Z O N A, who have found their place somewhere between electronic and indie pop music. While these names are just a few of the many Hangout fest has on their lineup, the festival will be sure to draw a crowd, as single day tickets have already sold out.
Three day passes begin at $299, whereas VIP offerings begin around $1099. Head over to their website for more info on what the festival has to offer.
Boston Calling, Harvard Athletic Complex – Allston, MA,  May 24-26
Boston is one of the few big-name cities in America without too many festivals to boast about. Boston Calling may be smaller than its peers in physical size and quantity of artists on the lineup, but it's the crown jewel of Boston's festival scene. Hosted in the Harvard Athletic Complex, it acts as a celebration of the start of summer of sorts, occupying Memorial Day Weekend. This year's lineup takes notes from some of the biggest festivals in the nation, proving that while it may be a smaller festival, it truly is mighty. And being a smaller festival, it comes at a cheaper price tag than its competitor. Early bird tickets for three-day passes go for as little as $249, while later releases are still about $10 cheaper than their competitors at $289. Over the course of the weekend, Tame Impala, Twenty One Pilots, and Travis Scott occupy the headlining spots, but the talent doesn't stop there. While the focus may be on these big-name acts, artists further down the bill surely don't disappoint–Logic, Odesza, Anderson.Paak, Hozier, Greta Van Fleet, and Janelle Monae will all make appearances as well. And if the music isn't enough to entice you into attending, this year's festival will feature a giant ferris wheel.
For more information on the 2019 festival, visit the Boston Calling site.
Governor's Ball – Randall's Island, NYC May 31-June 2
New York City has proven itself to be a difficult market to conquer for music festivals for the past 10 years. Countless festivals have tried to make their mark on the city, only to be canceled after a few runs. Past attempts have included 4Knots, the Great Googa Mooga, Catalpa, The Meadows (rumored to return after a one year hiatus in 2019) and Panorama (also rumored to be returning after a hiatus this year in 2020). Many of the festivals have been bogged down by less-than-ideal weather incidents, with several festivals having to cancel a headliner or even entire day of their festival due to thunderstorms. One of the few success stories to come out of the mish-mosh of New York City festivals has been Governors Ball. Founded in 2012, the festival has become known for providing a top-notch festival scene for New Yorkers in the comfort of their own city. The festival is located on Randall's Island, a short ferry ride from the east side, or a quick walk across the 125th street bridge for those who prefer to take the subway. Past lineups have catapulted the festival to the forefront of the east coast scene (as much of a scene as it can be), and this year's lineup is no different. Headliners include Tyler, the Creator, Lil Wayne, Brockhampton, Florence + the Machine, Major Lazer, the 1975, The Strokes, Nas, and Sza. While their food lineup hasn't been released yet, past years have been curated by The Infatuation and New Fork City–making the food selection one of the most anticipated parts of the festival.
Tickets for the weekend start at $305 or $105 for single day passes. VIP passes start at $705. For more information on the lineup and ticketing visit the Governors Ball Website.
Bonnaroo Music and Arts Festival – Manchester, TN – June 13-16
Bonnaroo differentiates itself from its peers in several ways. First, it's a four day camping festival. Attendees eat, sleep, and breathe Bonnaroo for a four day weekend on a 650 acre farm in Tennessee. But it proves itself year after year to be worth a few days of roughing it–they reliably bring some of the best artists to the table. It is also known more for its die-hard music fans than for its glamorous fashion or celebrity sightings. Bonnaroo attracts around 73,000 attendees every year from all corners of the country to experience some of the biggest names in music. This year's lineup is no different, with appearances from Phish, Childish Gambino, Grand Ole Opry special guests, Post Malone, Odesza, The Lumineers, and Cardi B. And in case one Phish set wasn't enough, they've got another stacked onto the lineup. Further down the bill, highlights include everyone's indie favorite The National, trap king RL Grime, and perhaps most iconically of all, The Lonely Island.
Tickets for the weekend come out to $339 for GA camping, or $825 for VIP. For more information on the lineup, passes, and camping visit the official Bonnaroo site.
Firefly Festival – Dover, DE June 20-23, 2019
It seems 2012 was a big year for music festival debuts. Alongside Governors ball, Firefly also had its first run in 2012. A three-day festival, Firefly is far more accessible than Bonnaroo for east-coasters looking for their camping festival fix. However, FIrefly also allows for single-day ticket purchases for those only looking to experience a specific day's lineup (and for whom camping may not be the most ideal experience). The festival was created in partnership with Goldenvoice, the masterminds behind California's Coachella. This year's festival manages to stick out from its peers by securing artists that other high-profile festivals did not. Hitting the main stage in 2019 will be Panic! At the Disco, Tyler, the Creator, Zedd, Travis Scott, Kygo, Passion Pit, Death Cab, Post Malone, Vampire Weekend and DJ Snake. Firefly is one of the few places where you can see Vampire Weekend, DJ Snake and Travis Scott all on the same ticket–the festival has managed to dish out a little bit of something for everyone, with artists like Death Cab and Passion Pit bringing in doses of nostalgia and artists like Travis Scott and Kygo having released some of the biggest tracks of 2019.
Tickets for the 2019 festival start at $309 for 3-day passes and $109 for single day passes. VIP tickets bring 3-day tickets to $699 and single day to $269. Other available options are Super VIP and Super Duper VIP–head over to the festival site for more information on pricing and lineup.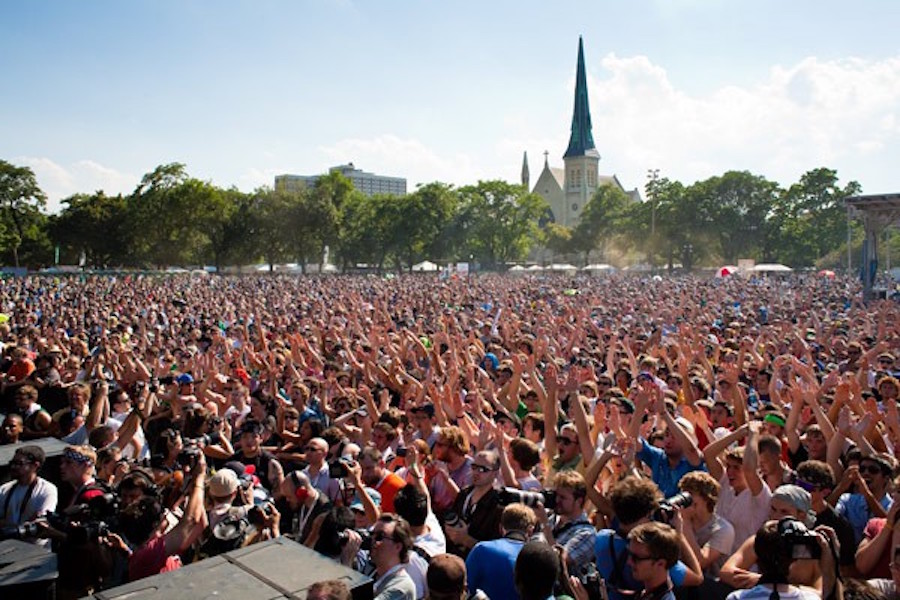 Pitchfork, Union Park, Chicago – July 19-21
Pitchfork is one of the most influential tastemakers in music journalism—many artists discovered early on by Pitchfork's journalists go on to own the entire indie music scene. It feels like a given that Pitchfork would then have its own festival to celebrate these artists. Known for choosing artists more on the indie than mainstream track, they often invite the most buzzworthy up-and-coming artists from the past year. This year's lineup includes such iconic acts as Robyn, Charli XCX, The Isley Brothers, Belle & Sebastian, HAIM, and Mavis Staples atop the bill. However, for those more interested in discovering new artists from their festival experience, Pitchfork supplies you with just that. There are well-known up and comers such as Soccer Mommy performing, but artists further down the bill may be known to few attendees. Needless to say, Pitchfork has hedged their bets on the talents of such artists and attendees will likely leave the weekend having discovered their new favorite musician.
Tickets for the weekend are priced competitively at only $175 for three day entry. Single Day tickets can be bought for only $75 and "Plus" entry for three days bumps entry to $375. Visit the Pitchfork site for more info on their lineup and pricing.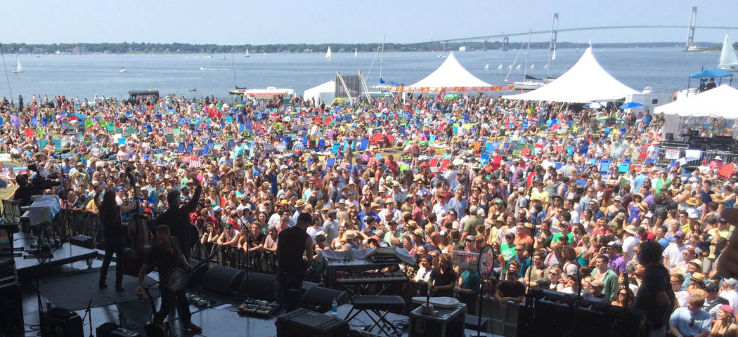 Newport Folk – July 26-28, 2019 – Fort Adams State Park, Newport, RI
Now in its 60th year, Newport Folk is one of the few festivals still alive and thriving with a rich history. The festival is perhaps known to most for Bob Dylan's performance in 1965, where he defied the crowd's desires and played an entirely electric set. His performance was met by booing from the crowd, later making headlines everywhere. The festival has since evolved (and fans have since become more accepting of genre-defiers), truly becoming a folk music institution. Its rich history means that it has become a pinacle for rising musicians, who can know they are sharing the same stages as iconic artists like Bob Dylan. This year's lineup showcases some of the most promising as well as established talent within folk music. The festival brings in some girl power with Sheryl Crow, Maggie Rogers, and Kacey Musgraves, as well as an exciting celebration of North Hills' 10-year anniversary performed by Dawes. Lineup announcements for the festival are rolling, so it's expected that even more names will be announced in the coming weeks. Newport Folk stands apart from other festivals in the way it truly positions itself as a musical escape, rather than a scene in and of itself. It boasts four stages within Fort Adams State Park for all the music you could want, but also features two wine and beer gardens as well as food and crafts. On top of all of this, the festival is positioned directly on the water, making it an idyllic way to spend a summer day.
Official tickets for 2019 are sold out, but the website features a safe fan-to-fan transfer platform for ticket resale. For more information on tickets and the lineup, head over to Newport Folk's website.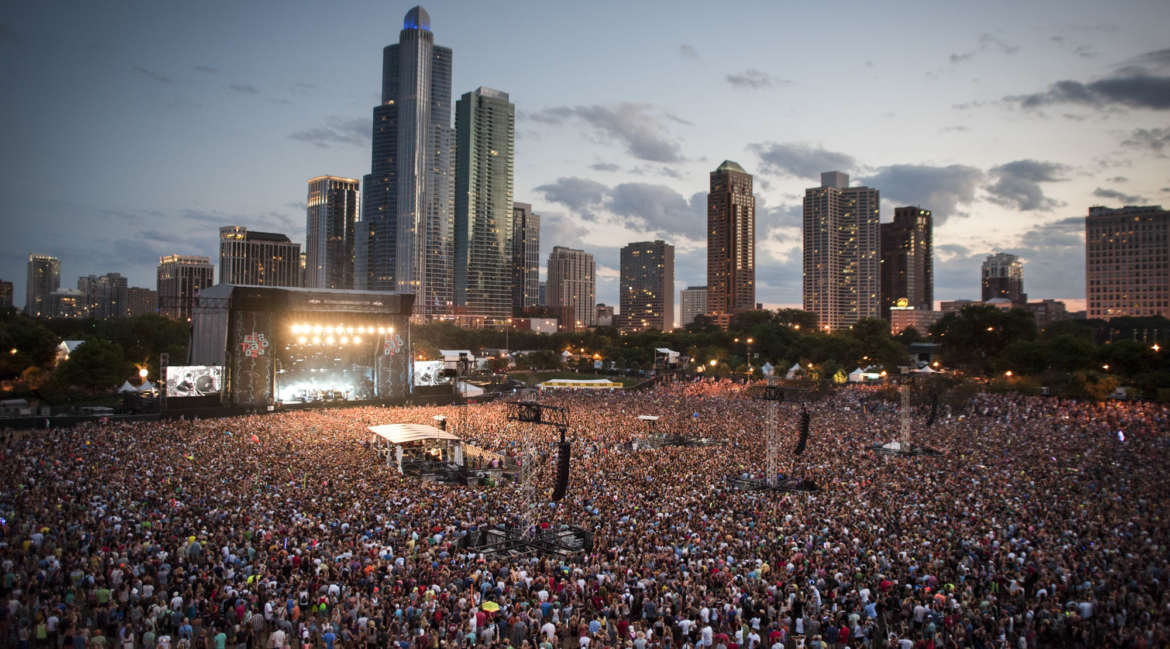 Lollapalooza – August 1-4, 2019 – Grant Park, Chicago
It's safe to say that Lolla is one of the biggest festival names in the United States. For four days every summer, they bring a seemingly endless supply of superstars to perform. What's unique about Lollapalooza, beyond the fact that it is a four-day festival rather than the textbook three-day model, is that it takes place right in the heart of Chicago. Other festivals boast being isolated from the confines of a city, but Lollapalooza embraces the city. And it truly provides for a special festival experience. Having eight stages and a full day schedule of performances while surrounded by Chicago's skyscrapers provides for a surreal setting–such a large scale production would rarely be placed smack in the center of any other city. This year's lineup is as big as ever, with headlining performances by Ariana Grande, Childish Gambino, Twenty One Pilots, The Strokes, Tame Impala, Flume, The Chainsmokers, and J Balvin. But the name-drops don't stop there. The entire poster is more than a hundred artists long, and it takes some digging to find someone that would truly be considered obscure. This is truly a testament to the fact that Lolla pulls out all the stops to bring not only recognizable headliners but smaller artists with some serious name recognition. Quite further down the lineup, you'll see Chelsea Cutler, Bad Suns, Bea Miller, Grizzly, and Arkells–all artists that would have no problem headlining a show on their own. This breadth of the lineup is truly what makes Lolla so special.
4-day tickets come out to $340 a piece, but individual day tickets are available as well at $130 each. Camping is not an option, so accommodations within the city must be made instead. For more information on all things Lolla, check out their website.
Outsidelands – August 9-11, 2019 – Golden Gate Bridge Park, San Francisco, CA
Yet another festival in a landmark location, Outsidelands brings their roster of musicians to Golden Gate Bridge Park every August. Outsidelands is another festival that doesn't concern itself with the confines of any one genre, but also does not just focus on the generic pop musicians that will draw the biggest crowd every year. Their lineup feels intentional–a nod to the artist that have paved the way for the ones of today, with an eye to the future of the industry as well. WIth this in mind, they make more room for rock-centric musicians than other festivals of their caliber. This year, Paul Simon, Childish Gambino, Twenty One Pilots, The Lumineers, Flume, Blink-182, Kygo, Anderson.Paak & the Free Nationals, Leon Bridges, Kacey Musgraves, and Lil Wayne all occupy the headlining spots. It's evident from the headliners alone just how far-reaching their lineup is in terms of genre. They have classic rock, punk rock, electronic, rap, soul, folk, and country artists in the top 11 spots alone. Performances will also be given by Hozier, RL Grime, Counting Crows, Big Wild, San Holo, Denzel Curry, Dean Lewis, among dozens of others. Outsidelands also boasts a vibrant food scene–local restaurants and food trucks will be set up throughout the venue, accompanied by a curated wine and beer offering from the Bay Area, as well as an award-winning cheese sampling experience just steps away.
Tickets for the weekend begin at $385 for three-day access, with VIP coming out to $815. Individual day tickets are not offered by the festival at this time. Head over to Outsidelands' official website for more information on ticketing and the festival experience.